All Games
Schedule Today

Los Angeles Lakers

Pre 2024 NBA Basketball

at

Detroit Pistons

Thu, 30 November 2023

Little Caesars Arena Detroit MI

00:00

Washington Wizards

Pre 2024 NBA Basketball

at

Orlando Magic

Thu, 30 November 2023

Amway Center Orlando FL

00:00

Phoenix Suns

Pre 2024 NBA Basketball

at

Toronto Raptors

Thu, 30 November 2023

Scotiabank Arena Toronto ON

00:30

Utah Jazz

Pre 2024 NBA Basketball

at

Memphis Grizzlies

Thu, 30 November 2023

FedExForum Memphis TN

01:00

Philadelphia 76ers

Pre 2024 NBA Basketball

at

New Orleans Pelicans

Thu, 30 November 2023

Smoothie King Center New Orleans LA

01:00

Houston Rockets

Pre 2024 NBA Basketball

at

Denver Nuggets

Thu, 30 November 2023

Ball Arena Denver CO

02:00

LA Clippers

Pre 2024 NBA Basketball

at

Sacramento Kings

Thu, 30 November 2023

Golden 1 Center Sacramento CA
NBA TV
03:00

Saint Joseph's Hawks

In 2024 NCAAM Basketball

at

Villanova Wildcats

Wed, 29 November 2023

Finneran Pavilion Villanova PA
FS1
23:30

Buffalo Bulls

Pre 2024 NCAAM Basketball

at

James Madison Dukes

Thu, 30 November 2023

Atlantic Union Bank Center Harrisonburg VA
ESPN+
00:00

Tennessee Volunteers

Pre 2024 NCAAM Basketball

at

North Carolina Tar Heels

Thu, 30 November 2023

Dean E. Smith Center Chapel Hill NC
ESPN
00:15

Colorado Buffaloes

Pre 2024 NCAAM Basketball

at

Colorado State Rams

Thu, 30 November 2023

Moby Arena Fort Collins CO
CBSSN
02:00

Duke Blue Devils

Pre 2024 NCAAM Basketball

at

Arkansas Razorbacks

Thu, 30 November 2023

Bud Walton Arena Fayetteville AR
ESPN
02:15

Texas A&M Aggies

Pre 2024 NCAAM Basketball

at

Virginia Cavaliers

Thu, 30 November 2023

John Paul Jones Arena Charlottesville VA
ESPN2
00:15

Oral Roberts Golden Eagles

Post 2024 NCAAW Basketball

at

Texas Longhorns

Wed, 29 November 2023

Moody Center Austin TX
LHN
17:00

Notre Dame Fighting Irish

Post 2024 NCAAW Basketball

at

Tennessee Lady Volunteers

Wed, 29 November 2023

Thompson-Boling Arena Knoxville TN
ESPN2
22:00

Seton Hall Pirates

Pre 2024 NCAAW Basketball

at

Princeton Tigers

Thu, 30 November 2023

Jadwin Gymnasium Princeton NJ
ESPN+
00:00

Vanderbilt Commodores

Pre 2024 NCAAW Basketball

at

NC State Wolfpack

Thu, 30 November 2023

Reynolds Coliseum Raleigh NC
ACCN
00:15

Miami Hurricanes

Pre 2024 NCAAW Basketball

at

Mississippi State Bulldogs

Thu, 30 November 2023

Humphrey Coliseum Starkville MS
SECN
00:15

Memphis Tigers

Pre 2024 NCAAW Basketball

at

Marquette Golden Eagles

Thu, 30 November 2023

Al McGuire Center Milwaukee WI

01:00

Louisville Cardinals

Pre 2024 NCAAW Basketball

at

Ole Miss Rebels

Thu, 30 November 2023

The Sandy and John Black Pavilion at Ole Miss Oxford MS
ESPNU
02:15

Montreal Canadiens

Pre 2024 NHL Hockey

at

Columbus Blue Jackets

Thu, 30 November 2023

Nationwide Arena Columbus OH
NHLPP|ESPN+
00:00

Detroit Red Wings

Pre 2024 NHL Hockey

at

New York Rangers

Thu, 30 November 2023

Madison Square Garden New York NY
TNT
00:30

Washington Capitals

Pre 2024 NHL Hockey

at

Los Angeles Kings

Thu, 30 November 2023

crypto.com Arena Los Angeles CA
NHLPP|ESPN+
03:30

Manchester United

Post 2023 UCL Soccer

at

Galatasaray

Wed, 29 November 2023

Rams Global Stadium Istanbul

17:45

Emirates Stadium London

20:00

FC Copenhagen

Post 2023 UCL Soccer

at

Bayern Munich

Wed, 29 November 2023

Allianz Arena München

20:00

Internazionale

Post 2023 UCL Soccer

at

Benfica

Wed, 29 November 2023

Estádio da Luz Lisbon

20:00

Napoli

Post 2023 UCL Soccer

at

Real Madrid

Wed, 29 November 2023

Santiago Bernabéu Madrid

20:00

FC Salzburg

Post 2023 UCL Soccer

at

Real Sociedad

Wed, 29 November 2023

Reale Arena San Sebastián

20:00

Estadi Mallorca Son Moix Palma de Mallorca
ESPN+
20:00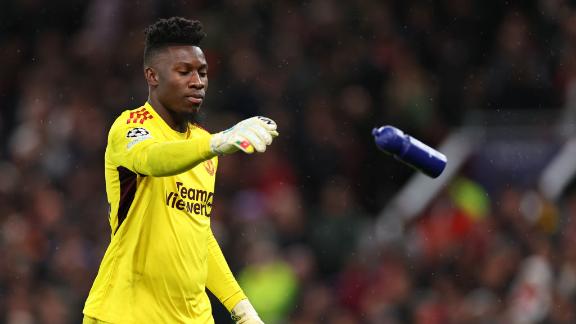 Andre Onana nightmare leaves Manchester United on the brink
A crucial error by André Onana leaves Manchester United on the brink of elimination, while PSV snatches a late win against Sevilla
Wed, 29 November 2023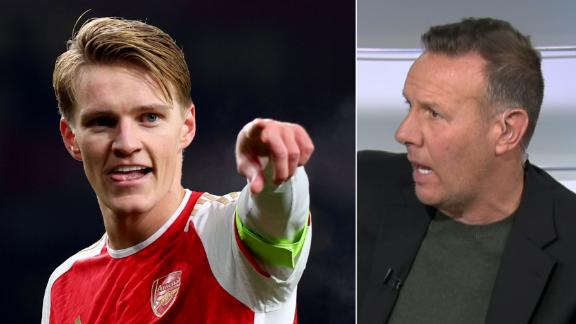 Reacting to Arsenal's 'demolishing' 6-0 win vs. Lens
Craig Burley and the rest of the "ESPN FC" crew react to Arsenal's 6-0 victory over Lens that sent them into the Champions League Round of 16.
Wed, 29 November 2023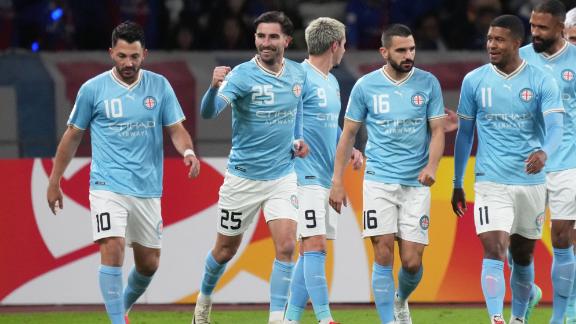 Talbot pearler cracks open six-goal AFC thrill ride
Callum Talbot's goal in the first five minutes sets the tone in Tokyo as Ventforet Kofu and Melbourne City play to a 3-3 AFC Champions League draw.
Wed, 29 November 2023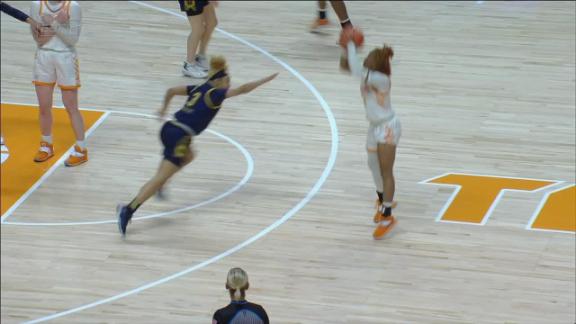 Jasmine Powell drains the trey
Jasmine Powell adds another 3-pointer on the night for the Lady Vols.
Wed, 29 November 2023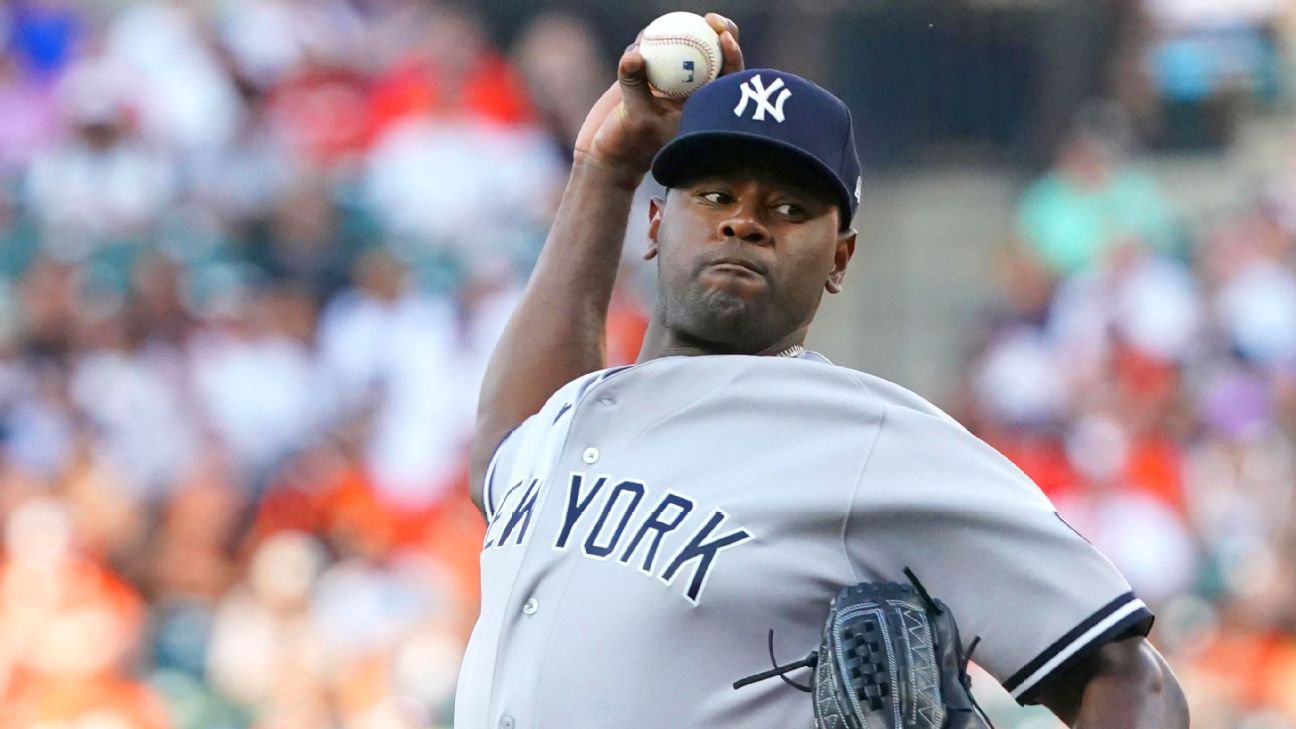 Sources: Luis Severino goes from Yankees to Mets with $13M deal
Luis Severino, who has spent his eight-year career with the Yankees, is finalizing a $13 million deal with the Mets where he'll join a rotation in significant need of help.
Wed, 29 November 2023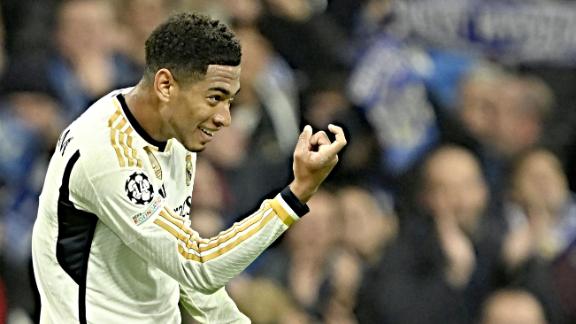 Can Jude Bellingham maintain his blistering to start at Real Madrid?
Craig Burley heaps yet more praise on Jude Bellingham after he scored in Real Madrid's 4-2 win over Napoli in the Champions League.
Wed, 29 November 2023